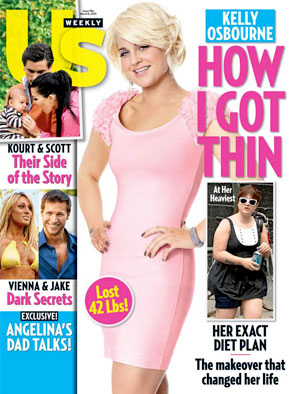 Us Weekly
A slimmed-down Kelly Osbourne is superexcited about being a cover girl, except for one small issue.
"Being on the cover of Us Weekly means you're like a real cover girl, and I didn't do anything bad to make the cover; I did something good!" she told me at last night's Tarina Tarantino Sephora beauty launch. "I just wish that it said 'How Kelly got healthy' rather than 'How Kelly got thin,' because I'm not thin. I'm just healthy."
Call it what you want, but there's no arguing that the girl has definitely shed some serious pounds. What's her secret?