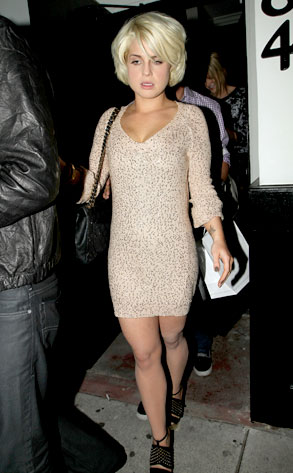 Hellmuth Dominguez, PacificCoastNews.com
I saw the new US Weekly and it has Kelly Osbourne on the cover talking about how she lost her weight and got a new rockin' body. I do think that she looks really good but come on people she looked good before.
Listen up ladies it is time to stop worrying about your weight and time to start owning it if you are kinda chunky. Mostly because I don't want to have to lose weight and if girls keep doing that at some point I will have to also if I want to date them.