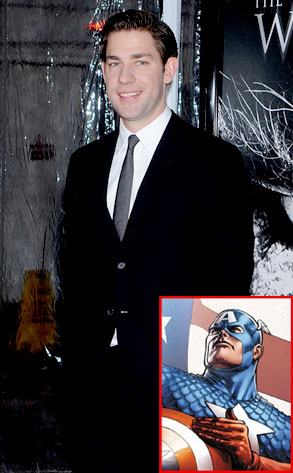 Trae Patton/NBC; Marvel.com
Jim Halpert as Captain America? It could happen—and soon.
John Krasinski is among the handful of actors that have been handpicked by Marvel to screen test for the superhero, franchise-ready and potentially career-boosting role.
According to The Hollywood Reporter, the Office drone is one of seven hopeful thesps the studio has sitting on the proverbial casting couch, all of whom will be testing for the role within the next two weeks at their Manhattan Beach HQ.
So who else could be suiting up to save the world?