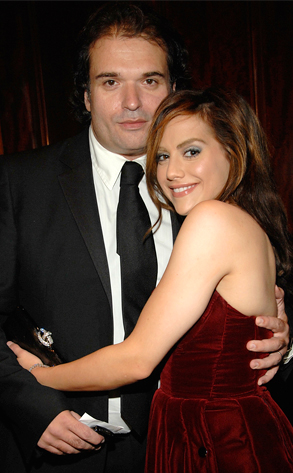 AP PHoto/Dan Steinberg
Simon Monjack doesn't seem to have any idea why Brittany Murphy's father was unable to visit his daughter's grave.
"Neither Sharon nor I have heard from Mr. Bertolotti in any capacity for many, many years," the widower tells E! News, referring to reports that he and Murphy's mom prevented the actress' estranged dad, Angelo Bertolotti, from finding out where she's buried within Hollywood's Forest Lawn Memorial Park.
Bertolotti, who lives in Florida, did not attend Murphy's funeral. He is not listed as her father on her death certificate; instead, that space on the certificate reads "unknown."
But that shouldn't have anything to do with a father visiting a cemetery to pay his last respects, should it?