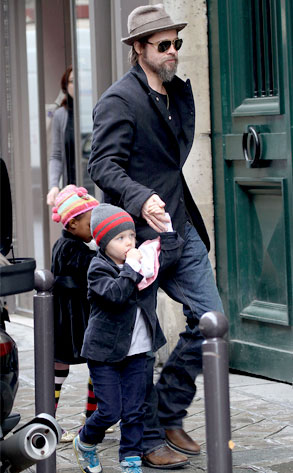 Ramey Photo
Forget the Eiffel Tower.
Zahara and Shiloh know that when you're in Paris, you gotta hit up the fancy French boutiques.
OK, maybe that's a stretch considering they're only 5 and 3, respectively, but that's just what the Jolie-Pitt sisters did on Tuesday. With a little help from dear old dad, of course.
As mom kept busy shooting her new film, The Tourist, Brad took the girls out for a little retail therapy at a couple of children's shops, where Z reportedly scooped up a few girlish outfits, while Shiloh set her sights on the boy clothes.
Perhaps she was simply looking for something to go along with that cute new haircut of hers.