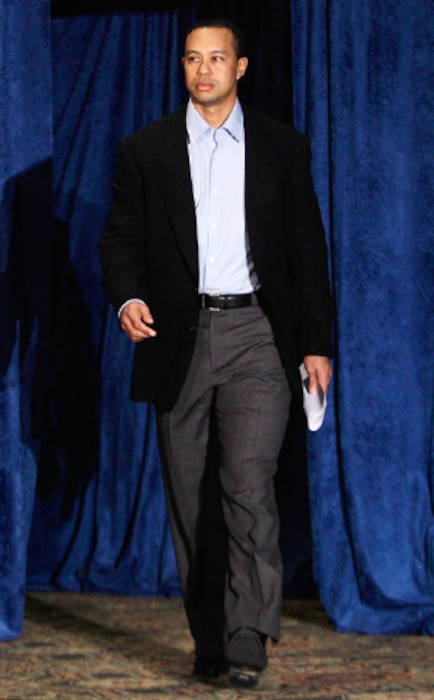 Eric Gay-Pool/Getty Images
Tiger Woods has gazillions in the bank, so most would assume he would have worn a much nicer suit during his mea culpa press conference today.
But no. The jacket was too big, his shirt collar popped out like a pair of bird wings, and where was his tie?
So was this the right look for the big "I'm sorry"? We asked some fashion insiders to give us their take on the apology attire. Keep reading to find out what they had to say, including even some Jersey Shore advice...