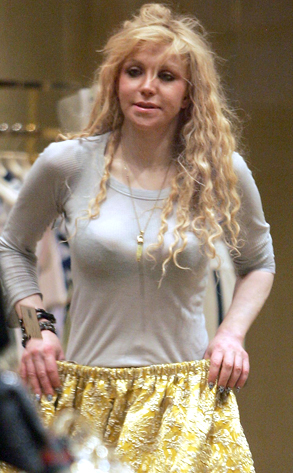 Ramey Photo
Don't call it a comeback. No, seriously, don't—because with all due respect, we won't really believe it until we see it.
According to Spin, current covergirl Courtney Love, along with Hole, will be playing their first U.S. show in more than a decade at the magazine's annual South by Southwest event March 19.
Love, who managed to wrangle free of her legal battles long enough to record Nobody's Daughter—the first new Hole album in nearly 12 years—for an April release, is currently touring England with her band (and throwing the odd insult at Lily Allen), to overwhelmingly positive acclaim.
That is, when she actually makes the gigs. Last week, Love was unable to make it to a London show after a "squat riot" broke out between her hotel and the venue, leaving 1,000 fans out cold. At least if that happens in Austin, they'll be out a little warmer.