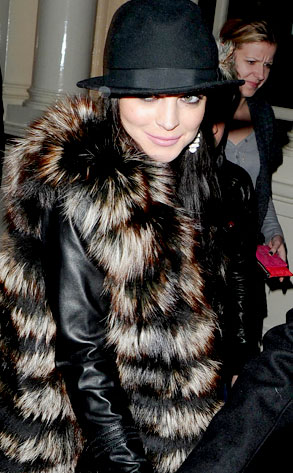 GF/bauergriffinonline.com
Lindsay Lohan gives a whole new meaning to alcohol awareness.
With the actress partying it up on the London club scene this week, it was up to her lawyer, Shawn Chapman Holley, to appear in a Beverly Hills courtroom today in Lohan's stead for a status report on her sentence for a pair of 2007 DUIs.
"Her progress is good at this time," Judge Marsha Revel announced, noting that the court report "indicates [Lohan] is in compliance" with the mandatory alcohol-education classes as part of her probation.
The next progress check-up was set for May 20; Lohan can sit that one out, too.
The former Teenage Drama Queen is due to finish her DUI course in July, provided she shows up every week or notify the court in advance of any absences (and most likely have a pretty darn good explanation).
For her sake, let's hope LiLo can squeeze 'em in between all those late night bashes.