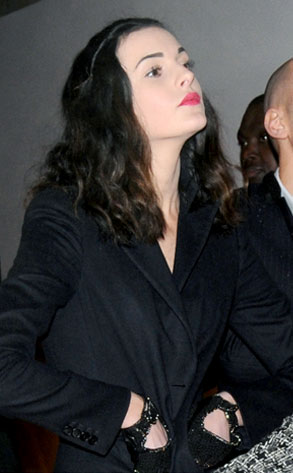 Sylvia Linares/Getty Images
This is definitely a celebrity sister we're used to seeing out at night, despite her young age. ("Shouldn't she be in school?" we've naively asked, as if this is the sort of family that takes education seriously.)
Being underage, this mystery sister has always gone out of her way to look older, whether that be through big hair, lots of makeup, inappropriate clothing or all of the above.
But now it seems she's trying out a new look—less Real Housewife of Wherever, more Evan Rachel Wood trying to be Dita Von Teese.
So any idea whose younger sister this might be?