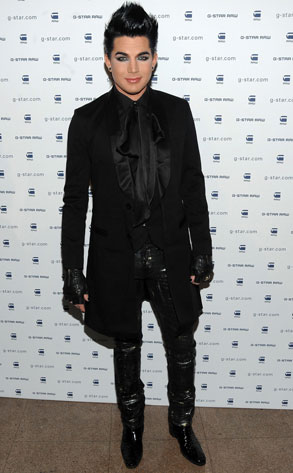 Jamie McCarthy/Getty Images
Adam Lambert doesn't like it when you talk on the phone during his concerts.
He made that abundantly clear last night when he paused in the middle of a song during an intimate show in New York City.
"Sorry, can you get off your phone? You're yelling into it," he asked politely. "Really? You're not watching TV, honey. It's a live show."
Needless to say, when we spotted him at G-Star Raw Tuesday night, the incident came up.
"I don't need to rehash it! It's all available," he laughed. "I don't think I need to say anything."
So what did he have to say about the job Ellen DeGeneres has been doing thus far on American Idol?