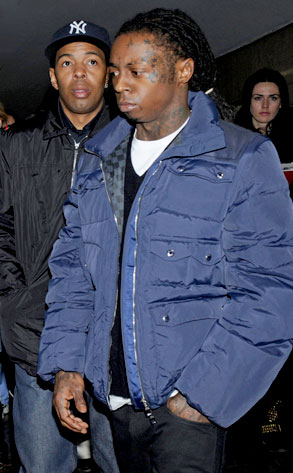 AP Photo/Louis Lanzano
Kids, forget what you've been told about dental hygiene: sometimes not taking care of your teeth can be a good thing.
Exhibit A: Lil Wayne. The Grammy-winning, mega-selling rapper avoided a trip to jail today thanks to some emergency grillwork.
Weezy, 27, was due to be sentenced to about a year in one of Manhattan's finest lockups, after copping to a gun charge last fall. Instead, he'll remain free for the rest of the month so he can take care of a dental problem.