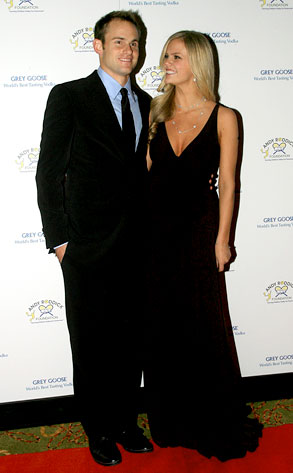 Courtesy: Ron Angle
There's nothing like Brooklyn in the summertime.
Sports Illustrated has decorated the cover of its famed swimsuit issue with Brooklyn Decker, touted as "a perfect 10, sizzling in the Maldives."
Indeed.
An SI veteran at the ripe old age of 22, Decker posed last year wearing nothing but body paint. Thankfully, they tossed her a bikini this time (and it literally looks as if she just caught it).
Decker tied the knot with tennis ace Andy Roddick last April, about two years after the athlete first noticed his future wife in the '07 swimsuit issue and just had to meet her.
The 2010 edition hits newsstands Tuesday. As was the case last year, the big cover reveal came during tonight's Late Show With David Letterman.