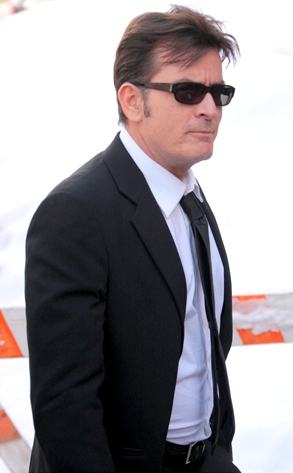 Susan Etter/INFphoto.com
The sheen may be off the marriage, but Sheen's not yet off the hook.
Charlie Sheen and Brooke Mueller appeared this afternoon in an Aspen court, where the actor was formally charged with three counts for his alleged Christmas Day knife-wielding attack on his wife.
Sheen was rung up on suspicion of felony menacing, misdemeanor third-degree assault and misdemeanor criminal mischief. He did not immediately enter a plea.
Due to a protective order issued in the wake of the incident, the duo had been barred from contacting each other—though not seeing each other. But at the request of the reconciliation-seeking couple, the judge relaxed that order during today's hearing.