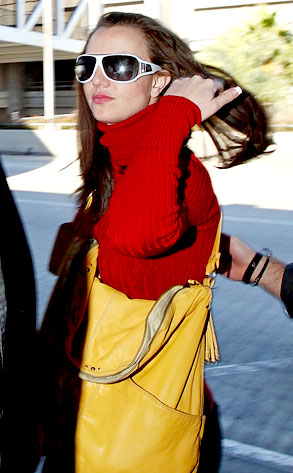 INFdaily.com
Britney watchers can breathe easy.
Despite reports that Spears was "rushed" to the hospital today, her rep tells E! News she was simply there for a routine checkup.
"Everything is fine," says Spears' rep. "Britney is there for an annual physical."
Photogs claimed Brit-Brit was accompanied to UCLA Medical Center's Mattel Children's Hospital earlier today by two cars and a police escort.
And Perez Hilton had the Twitter world in a tizzy when he posted: "I'm hearing that @BritneySpears is in the emergency room right now. Hope it's nothing major and everything is okay! Maybe her kids?"
Imagine that, the blogosphere blowing something out of proportion.