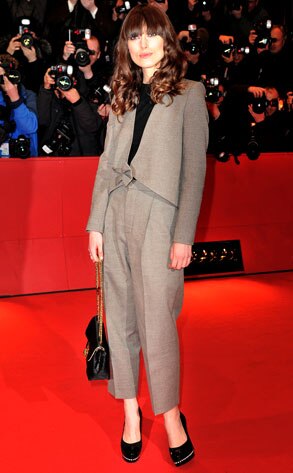 Dominique Charriau/Getty Images
Critics aren't the only ones harassing Keira Knightley.
The 24-year-old Pride and Prejudice star has yet another alleged stalker, this one going by the name of Marek Daniluk, who was arrested on suspicion of harassment Thursday.
According to the London Independent, the 41-year-old Polish national was milling about outside the West End's Comedy Theatre where Knightley was performing in the play The Misanthrope. Concerned by his apparently bizarre behavior, a bystander called police and Daniluk was taken into custody and charged Friday with harassing the actress. He appeared in court Saturday, where his trial date was set for June 4.
This isn't the first obsessed fan for Knightley. The stick-thin actress once claimed two years ago that she had five stalkers to boot.