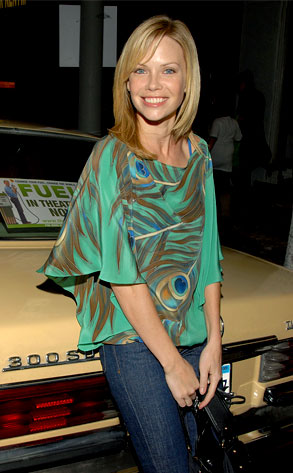 Mark Sullivan / Getty Images
Call it Brothers, Sisters & Sons.

Brothers & Sisters star Sarah Jane Morris and her rocker hubby, Ned Brower, are celebrating the arrival of their first child, a boy.
Emmett Andrew Brower entered the world on Jan. 24. The news was trumpeted by the happy daddy:
"S.O.N. (Son of Ned) hath arrived," Brower, the drummer for Rooney, announced on his Facebook page. "Emmett Andrew Brower weighs in at 8.2 lbs. Sarah labored for 15 hours w/NO meds...she is a total powerhouse and my hero."
When Morris, 32, confirmed her pregnancy back in August, she told People she wanted a natural birth because it was an experience "she didn't want to miss out on."
Morris, who currently stars as Sally Fields' TV daughter-in-law, Julia Walker, on ABC's Brothers & Sisters, married college sweetheart Brower in 2005.