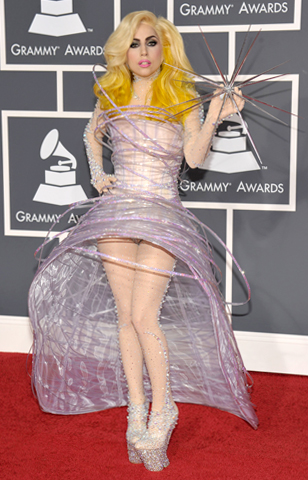 John Shearer/Getty Images
Having seen Lady Gaga and others last night, I wonder, How do the stars go to the bathroom when they are wearing those long gowns, especially the ones with the long trains? Do they have to have someone go into the stalls with them?
—MaFleming, via the Answer B!tch inbox
Hollywood stylists are expected to do many things for their clients on awards show night, including parading around with them at all times if they have several wardrobe changes. (Rihanna had at least two on Grammy night; she likely had a minion standing by in case of a clothing crisis—Nicole Kidman-style headlights, for example.)
But what goes on in the bathroom? I mean besides bunches of A-listers getting together to discuss how many Spanx they're wearing? Well...