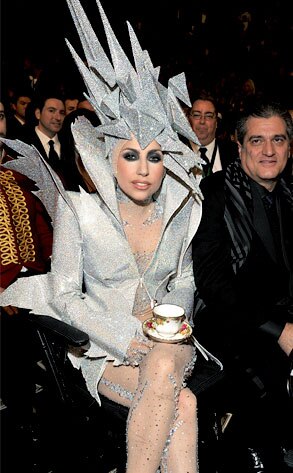 Lester Cohen/Getty Images
Lady Gaga, Beyoncé and Michael Jackson don't do small. And so the Grammys were anything but.
Last night's big really big show averaged an estimated 25.8 million fans. That's the largest Grammy audience since 2004, back when Album of the Year winner Taylor Swift was unsigned, and Justin Timberlake was all about apologizing for Janet Jackson's Super Bowl breast.
Professional Grammy watchers should be pleased with the Nielsen results: They actually liked the show.