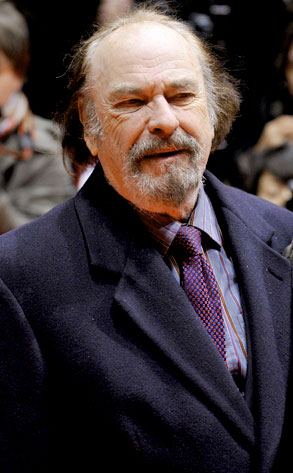 JOHN MACDOUGALL/AFP/Getty Images
Rip Torn is hoping to sew up his latest legal woe with a trip to treatment.
The beleaguered Men in Black star, arrested Friday night in Salisbury, Conn., for allegedly bank-robbing under the influence, is expected to post $100,000 bond later today and then head to a Manhattan clinic to dry out.
Wearing shackles and cowboy boots, the 78-year-old Emmy winner appeared in court this morning on charges of trespassing, possession of a firearm without a permit, carrying a firearm while intoxicated, criminal mischief and burglary. He did not enter a plea, though—his arraignment was continued to Feb. 17, a spokeswoman for the Bantam Superior Court tells E! News.