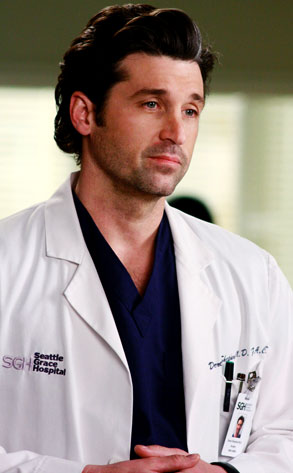 ABC/RON TOM
Could the revolving cast door on Grey's Anatomy finally be hitting Patrick Dempsey on his cute little butt? Is he leaving the show after five years of TV doctoring?
That's the word on the street this morning after the release of the logline for the next all-new ep of Grey's, airing March 12, which suggests that Derek "McDreamy" Shepherd might not be long for the show: "After learning at a deposition that more of his patients have died than survived, Derek decides to quit."
What the what?
Could Seattle Grace's chief of neurosurgery be heading out the door, following in the footsteps of Burke, Hahn, Sadie and quite possibly Izzie and George?
Here's what I'm hearing...