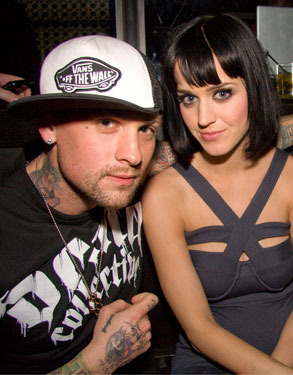 Aaron Thompson
Reports of Katy Perry getting cozy with Benji Madden have been greatly exaggerated.
The "I Kissed a Girl" songbird is none too pleased about stories coming out of Las Vegas this weekend claiming she and the rocker ex-boyfriend of Paris Hilton appeared to be more than just friends while partying on Valentine's night at Sin City's Lavo nightclub.
She took to her blog to clear up the rumors: "oh kittens! It's two pseudo famous people sitting next to each other...doesn't mean we were bumping uglies!" Perry wrote in a post yesterday.